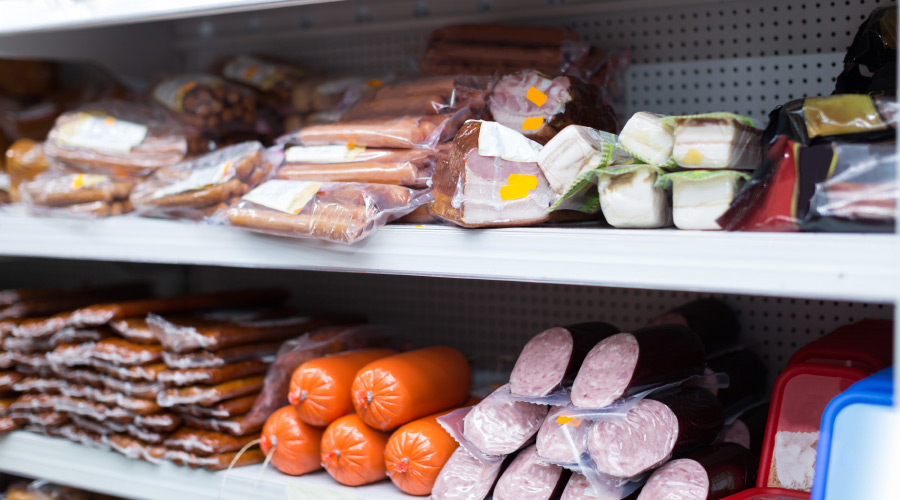 At Adpak, we supply food packaging machines that enable companies in the food and beverage sector to package consumables safely, conveniently and efficiently. Whether you're looking for eco-friendly packaging options or durable food containers to package your products in the most appealing and hygienic way, our food and beverage packaging systems offer the perfect solution.
Products and packages in the food and beverages sector come in all shapes and sizes. Our machines can help you to package solid and liquid consumables safely for space-efficient storage.
Cutting-edge packaging machines and equipment
Adpak packaging systems include some of the most cutting-edge packaging systems in food and beverage packing. Chamber machines offer a cost-effective way to shrink-wrap consumable goods, while liquid fillers dispense liquid products of all viscosities into bottles and tubs. Heat shrink tunnels are contemporary packaging systems that can be used to shrink-wrap a huge range of products, from bottles to cured meats and other foodstuffs.
Our provision of packaging systems for food and beverage companies can help you to automate your packaging processes and reduce the risk of manual errors and inaccuracies. With machines capable of packaging thousands of products an hour, Adpak's provision of food and beverage packaging systems could help your business to scale with increasing demand.
Why Adpak packaging solutions?
Adpak has offered packaging solutions to the food and beverage sector for many years. We have clients in every corner of the food and beverage market and work closely with them to deliver tailored solutions that support their business operations. Combining expert advice and knowledge of the industry with progressive customer service, we endeavour to find unique solutions for each and every one of our clients.
Whether you want to increase your packaging capacity or improve the quality of your products, Adpak's food and beverage packaging systems can help you reach your goals.
Find out more about our machine range below, or contact us to discuss your packaging needs today.