Adpak works with some of the world's leading suppliers of packaging machinery and associated products – to offer our customers high-quality packaging systems tailored to their needs.
Our principal suppliers include:
Smipack
Established in 1997, Smipack is a world-leading manufacturer of chamber machinery, semi-automatic and automatic L-Sealers, automatic aide sealers, shrink tunnels, semi-automatic and automatic shrink wrappers with sealing bar, overlap shrinkwrappers & automatic handle applicators. Products packed with Smipack machines include: food (bakery, confectionery, pizza, fruit and vegetable, dairy, drinks and preserves); non-food (products for graphic, electronic, mechanical and computer industry, laundry, toys, detergents, perfumes and pharmaceutical products); packaging for third parties and supermarket chains.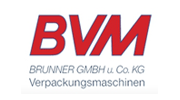 BVM
BVM Brunner , based in Reutlingen (Germany), is a manufacturer of high-quality, innovative packaging machines – both standard models and customised machines for a range of industries. Since 1985, the company, which employs 70 staff, has established a leading position among international manufacturers of packaging machines. A growing specialism for the business is integrated automatic packaging and labelling systems specifically developed for e-commerce businesses.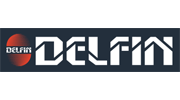 Delfin
Delfin , based in Vicenza (Italy), manufactures flowrapping machines predominantly for use in the food industry – with the company having a strong heritage in pastry products. Delfin flowrappers are designed for bagging applications on a variety of products in polypropylene film. Products wrapped on these machines include; cakes, tortillas, sandwiches, as well as; ink cartridges, pharmaceutical products, cosmetics and a whole range of hardware & textile products.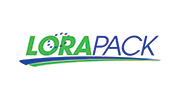 Lorapack
Established in 2007, Lorapack are suppliers of patented and unique flowrapping machinery, The CRIMA range has allowed Lorapack to achieve an exclusive position in the national and international scene of wrapping machines producers. The experience in the packaging field together with the creative skills of the staff have allowed Lorapack to realize new wrapping systems generating a nonstop creative process that continues to offer satisfactory solutions to the market to the all-constant new requests.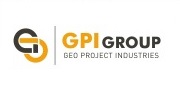 GPI Group
Strength is in numbers and the GPI group is the result of a winning idea; created by a number of companies and strong partnerships, who have joined together to set up a team able to stand out from the competition as an integrator and manufacturer of automated systems; bottling lines, food equipment from processing to packaging and beyond, fresh, dry, filled or not pasta/noodle machinery, spiral conveyors for food treatment, form-fill seal baggers, packing & packaging machines, palletizers and integrated automatic logistics combined with a complete after sales service. Whether you are looking for a stand—alone machine, machinery to complete the automation of your line or have a turn-key project Adpak & Geo Project Industries can help you.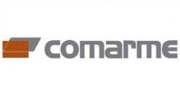 Comarme
Comarme is the worldwide leading producer and distributor of case sealers by adhesive tape, gummed tape and hot melt glue. Our production also includes the complete packaging end line machines and stretch pallet wrappers, both automatic and semiautomatic versions. Its core business became the production of case sealers range. The name "sealer" is originated from the concept of sealing the cartons with adhesive tape, which was pioneered and developed by Comarme due to its commitment and passion for packaging machines. Initially Comarme had produced sealers on behalf of tertiary companies and brands, but by the mid of 80s started to produce the entire sealer range with its own brand. Nowadays, Comarme's name is the head most brand within case sealers market. In order to improve their services and better satisfy our partners' needs on packaging machines market, in 2013 the then-current Comarme Marchetti F.A. was fully acquired by Atlanta Stretch S.p.A. Comarme then became Comarme SRL, reinforced with a new strategy.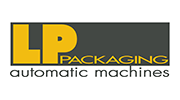 LP Packaging
Founded in 1985, LP Packaging began with the design and construction of shrink tunnels for some important producers of packaging lines, acquiring a great deal of experience over the years. LP Packaging  currently provide an extensive range of  shrink-wrapping  machines, feeding machines/units, to be integrated with upstream packaging lines (like dividers, stackers, cartoon feeders, etc.) as well as a vertical automatic case packer with a top loading system to erect/fill/seal slotted cases, tray packers, wrap-around solutions.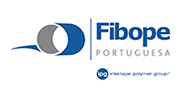 Fibope
Fibope is an ISO 9001 accredited industrial company devoted to the manufacturing of flexible packaging films. Integrated in a cutting-edge industrial plant with cost-saving production techniques, they manufacture films with polyolefin resin biaxialy oriented and multilayer co-extruded (polyolefin shrinkfilm) and believe all customer's needs can be met by their films. The main usages are directed to the food industry, cosmetics, paper packaging and the "display packaging" market in general.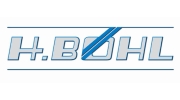 BÖHL
In 1925 BÖHL manufactured the first twist wrapping/packaging machines in Hückeswagen/Germany. The BÖHL company policy is to guarantee that you as the customer have a strong and sound partner. Among others, BÖHL machinery is characterized by the following advantages: high efficiency, low energy consumption, low cost of consumables, low noise level, short set-up times, interlinkage with other equipment, as well as a comprehensive choice of machinery.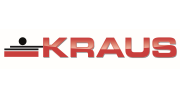 Kraus
Kraus is an expert in designing and producing machine components / applications for separating, feeding and conveying of paper and flat products up to 30 mm, for example: brochures, booklets, product samples, CDs, ISO-cards, paper and cardboard pieces, etc. They offer solutions for industrial production, packaging and printing processes where handling of paper or flat products is the key requirement – particularly in the food and pharmaceutical industries.