Adpak can provide pick-up heads which are the result of years of experience by Duetti / GPI and can be custom designed or modified depending on the product to be handled.
An innovative design combined with the wide possibility for auto-programming make these systems an important investment for the integration of future production lines.
Why use an anthropomorphic robot?
– Improve product quality and consistency
– Improve working conditions for personnel
– Increase production
– Increase production flexibility
– Reduce waste and increase earnings
– Improve safety in the workplace
– Limit demand for specialized personnel
– Reduce capital costs increasing efficiency
– Save production space
The full Duetti range of robot cells can be found on their website: https://www.duettipackaging.com/en/solutions/robot-cells/
For more information on our machines or to arrange a demonstration please call Adpak on 01282 601444.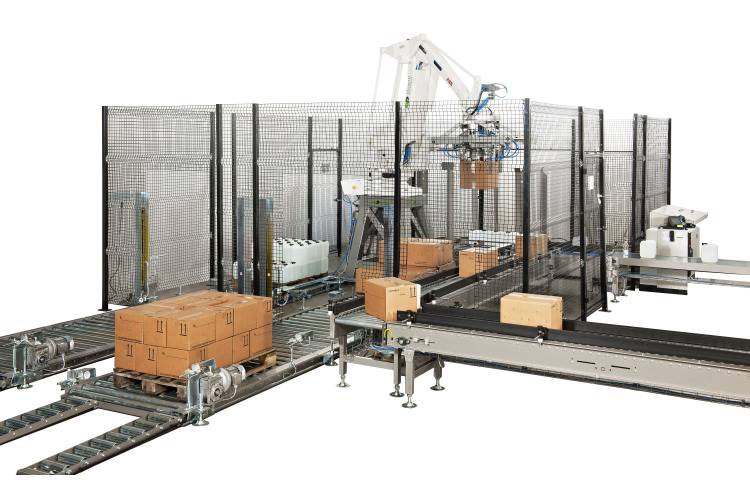 Robotic Palletising Cells
Palletising and handling solutions that are highly personalized and flexible which make the most of the available space derived from the use of 4 or 6 axis anthropomorphic robots.