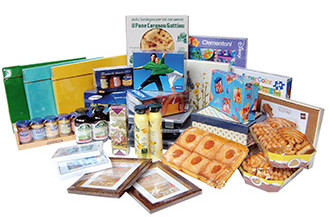 Adpak is UK and Ireland's exclusive distributor of shrink wrapping machines for market leading manufacturers Smipack and BVM.
Our range of display shrink wrapping machines extends from simple compact shrink wrapping machines and manual options to fully integrated high speed packaging lines.
We also offer an extensive range of heat shrink tunnels. These are designed to complement the shrink wrapping range, by providing automated bagging and sleeve sealing packaging systems.
The Adpak range also features L-sealing machines to produce a totally enclosed bag. Our flowrapping machines are suitable for wrapping and bagging food.
---
Shrink Wrapping Machines:
Adpak provides a comprehensive suite of shrink wrapping systems. Our most popular shrink wrapping machines are listed below. For more information on our machines or to arrange a demonstration please call Adpak today on 01282 601444.