New BP802AR 350ST-VS, cutting-edge technology for the packaging of stacked products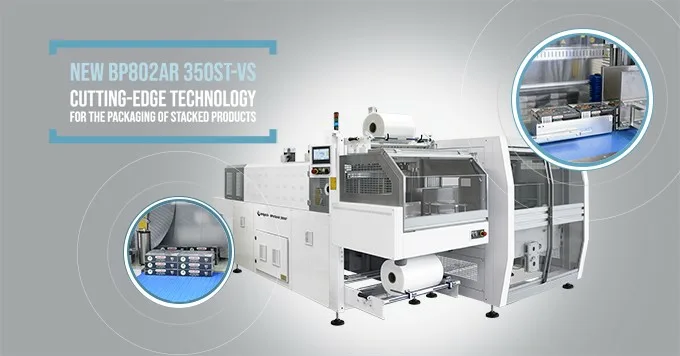 | | |
| --- | --- |
| Companies that operate in different sectors need to quickly adapt their production plants to new market demands and trends. Every day, more and more companies are trying to organize their internal processes to have the right mix between responsible use of resources, production efficiency and cutting-edge technology that the packaging industry requires. | |
Efficiency, the key word in the world of packaging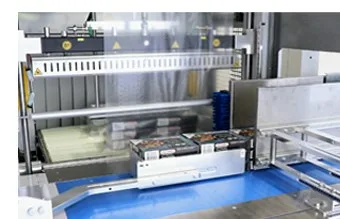 Always sensitive to the new needs of its customers and of the market in general, SMIPACK has decided to launch the BP802AR 350ST-VS model, a shrink wrapper with sealing bar and an integrated product stacker on progressive levels. This device offers numerous advantages in terms of saving resources thanks to the use of technical solutions adopted inspired by Industry 4.0 and the Internet of Things (IoT) principles.
BP802AR 350ST-VS, the plus of a smart device at the machine infeed
Especially appropriate for end-of-line installations within plants in which cartoning or cup filling machines are installed, the BP802AR 350ST-VS model is available to satisfy production needs up to 120 products/minute, and is particularly suitable for operators in the frozen, ice cream and in general food sector.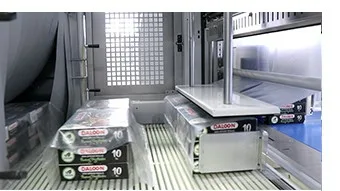 The SMIPACK BP802AR 350ST-VS shrink wrapper autonomously manages loose products coming from the production line and, easily, quickly and with just a few movements of the electronic axes, arranges them in vertical stacks by means of an innovative stacking system controlled by servomotors.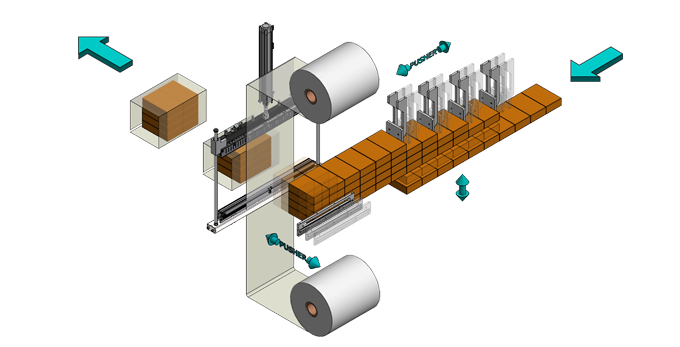 After this smart process, the stacked products are packaged in film using the traditional packaging systems of the BP series which, like every machine designed by SMIPACK, allows a fast and easy format changeover.
SMIPACK, constantly looking for advanced technology for a
high efficiency of the production processes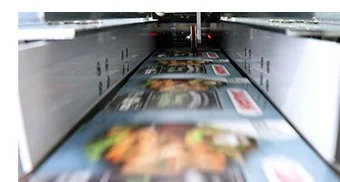 The new integrated stacking system used by SMIPACK is equipped with cutting-edge technology which guarantees a high productivity and contributes to obtaining a considerable improvement in line logistics, such as the reduction of the movements of the operators and of the handling equipment within the user's plants.