4 ways an Automatic Feeder can help your business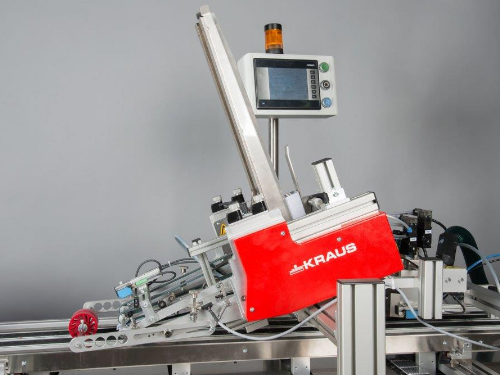 Feeder and separation machines allow you to successfully and efficiently package delivery notes, flyers, product samples, invoices, or brochures. This gives you the opportunity to automatically send any offers or vouchers you may have, alongside your products or samples.
But how can a feeder machine help your business and what are the benefits of investing in one? We've listed 4 ways in which you can utilise a feeder machine to provide brand awareness and increase conversions, whilst making the whole process much more efficient.
1. Promote a new brand or product
If you have a new product range and are looking to promote this directly to your current customers, utilising a feeder machine to insert flyers or marketing literature is an effective way to achieve this. For example, you may be an online clothing company looking to expand into homeware. Placing a flyer within your current customers' packages will directly advertise this new service. As they already utilise your products, they are more likely to purchase new items from you.
2. Personalised and tailored offers
If you're an ecommerce business, you can easily gather data on your consumers i.e. age, gender, previous orders etc. which means you can tailor offers to their wants and needs. Offering customers something they will appreciate makes them more likely to convert and buy again, utilising the offer.
Inserting money-off vouchers or discounts on their next order may push the consumer to buy again much sooner than they may have done without the incentive. Including coupons and vouchers from other companies, such as related interests to your consumer base, enables your business to gain profits from advertising and paid-for promotion. If these are good offers and from reputable companies, it encourages the customer to purchase from you again, as you may send them even better offers and discounts.
3. Eliminate the manual process
Instead of manually sending out product samples, such as colour swatches or fabrics, you can efficiently utilise a feeding system to do this for you. This saves both time and money and potentially gives you a better return on investment for sending the product samples out. Adding vouchers to orders also becomes automatic, with barcode readers knowing when to feed in the correct voucher, delivery note, or invoice.
4. Quicker, easier and cheaper
Utilising a feeder machine makes the entire process of adding extra marketing literature to orders or sending product samples more efficient, less time consuming, and it's inexpensive too. This enables this part of your business to run much more smoothly – and, if you hadn't thought about adding vouchers or flyers into your orders before, you can potentially push further sales and enquiries by doing so.
Whichever industry you're in, Adpak can offer a number of industrial production, packaging, and printing solutions. We can tailor our systems to your specific product, ensuring all your requirements are met. Our feeder machines are also extremely easy to operate. If you're unsure if we can assist you with your product or business type, we can create and develop solutions and processes that precisely match your needs. Contact us today for more information.