Paper Packaging Solutions for Enhanced Sustainability and Efficiency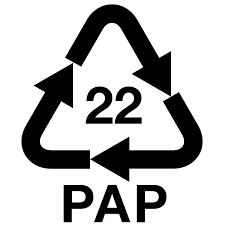 Adpak's Paper Packaging Solutions combine sustainability and efficiency. Paper and cardboard have become an integral part of the packaging industry, accounting for over 33 per cent of global packaging materials in 2019. In the United Kingdom alone, packaging paper and paperboard consumption has increased, reaching approximately 3.5 million metric tonnes from 2010 to 2021. At Adpak, we offer innovative paper or cardboard packaging solutions tailored to meet your specific needs.
Sustainable and Versatile Solutions
Paper packaging has emerged as a choice for businesses seeking sustainable, versatile solutions. Paper packaging offers a range of benefits. Paper's key advantages is its sustainability, but it is also recyclable, biodegradable, and renewable, making it an environmentally friendly choice.
Paper packaging provides versatility and adaptability. It can be customised to meet specific packaging requirements ensuring the protection and preservation of products. Paper allows for creative branding and product presentation with various options available. These include corrugated boxes, cartons, and wrapping papers. The printable surface of paper materials also offers opportunities for engaging designs. Paper-based packaging suits various industries, including food and beverage, cosmetics, electronics, and e-commerce. It provides excellent shock absorption properties, ensuring the safe transportation of products.
Why Choose Adpak for Paper Packaging Solutions?
At Adpak, we understand the significance of paper packaging in today's business landscape. We offer a comprehensive range of packaging solutions to meet the diverse needs of our clients. Our expert team can guide you in selecting the right packaging option.
Partner with Adpak to embrace the sustainability and versatility of paper packaging. Contact us today to explore our wide range of paper packaging options.
We take pride in being the leading supplier of packaging systems in the UK. We are committed to customer satisfaction; we offer professional packaging solutions that work. Here's why you should choose Adpak:
Unrivalled Experience
We're trusted in the packaging industry, with over 10,000 installations since 1988. We have earned the trust of many industries across the UK. Our expertise covers a wide range of packaging needs, including high-speed automated systems and e-commerce auto-bagging machines. You can rely on our experience to provide solutions that meet your requirements.
Technical Knowledge
At Adpak, we pride ourselves on our unrivalled technical knowledge. Our team's expertise is second to none, backed by continual investment in development. When you choose Adpak, you are choosing nationwide technical support from our trained engineers. We understand the urgency of addressing any technical issues that may arise, and our extensive range of spare parts ensures a quick resolution. Trust us to provide the expertise to keep your packaging operations running.
Customer Focus
At Adpak, we put you, the customer, at the heart of everything we do. Whatever your company size, we provide a friendly, responsive service. Our expert team is dedicated to finding the most suitable machine for you. We offer live demonstrations and pre-delivery inspections at our Lancashire showroom. We also understand that budgets vary, and that's why we offer various options to suit any budget. Count on Adpak for customer-focused solutions that meet your packaging needs.
Unlock the Benefits of Paper Packaging
Paper packaging offers many advantages for businesses seeking sustainable and efficient solutions. When you choose Adpak, you can expect the following:
Eco-friendly packaging options that are recyclable and biodegradable.
Aligning your business with sustainable practices. Customised packaging solutions tailored to paper-based packaging.
Enhanced product presentation and brand image.
Cutting-edge tech solutions for streamlined packaging processes.
Simplified packaging for e-commerce retailers through auto bagging machines.
Contact Adpak Today
Adpak Machinery Systems is your trusted partner for sustainable and efficient packaging solutions. Contact us today to discuss your packaging needs. Our team can help you choose from our comprehensive range of products and services.