Adpak to Display Cutting-Edge Packaging Solutions at IWLEX 2023

As we glance towards the calendar, it's apparent that the much-anticipated Industrial Warehouse and Logistics Exhibition 2023 (IWLEX) is fast approaching. The countdown is now in earnest, and we're thrilled to announce that Adpak Machinery Systems will be in attendance. Not just a regular participant, Adpak is all set to make a powerful impression in collaboration with BOWE Intralogistics and Logopak.
Adpak – A Tradition of Innovation in Packaging Solutions
Adpak, a leading provider of end of line packaging machinery including, shrink-wrapping and transit wrapping, has built an unparalleled reputation in the packaging industry. With a keen eye for quality and innovation, Adpak consistently delivers top-tier solutions that meet a wide array of packaging needs across different industry sectors.
Our relationship with customers doesn't end with the sale of a machine. We pride ourselves in offering unmatched after-sales service and technical support, ensuring your investment's longevity and optimal performance.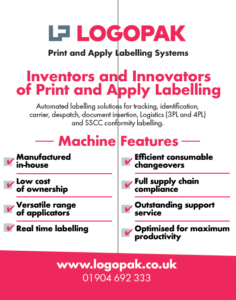 IWLEX 2023 – A Showcase of Industrial Excellence
IWLEX is the premier UK event dedicated to warehouse management, automation, distribution, and logistics. It's a veritable melting pot for industry professionals to share insights, explore innovations, and build future-proof strategies.
We'll head to this year's IWLEX on May 23rd and 24th at the iconic NEC Birmingham. It is an excellent opportunity for us to demonstrate our high-quality packaging solutions and share our expertise.
Adpak, BOWE Intralogistics, and Logopak – A Winning Combination
At IWLEX 2023, Adpak is teaming up with our esteemed partners, BOWE Intralogistics and Logopak. With BOWE's specialisation in efficient intralogistics and Logopak's prowess in labelling and coding technology, our combined display promises to be a comprehensive solution for your logistics and packaging needs.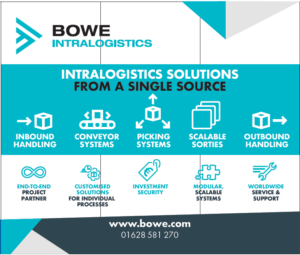 Adpak at IWLEX 2023 – What to Expect?
Visitors to our stand can expect to see live demonstrations of our cutting-edge machinery and have one-to-one discussions with our experienced team members. We will be exhibiting our Proven BVM Compacta 5022 Automatic Trim Sealing machine with Integrated Labeller for E-commerce.
We'll also showcase the latest intralogistics systems from BOWE Intralogistics and advanced labelling solutions from Logopak. By presenting these integrated solutions, we aim to understand how these systems can enhance your warehouse operations comprehensively.
It's always an exciting prospect to participate in an event like IWLEX 2023, where the industry's best minds converge. We're looking forward to meeting with clients and industry peers, showcasing our latest solutions, and engaging in enriching discussions about the future of logistics and warehousing.
Mark your calendars for May 23rd and 24th, and don't forget to drop by our stand at IWLEX 2023 to experience Adpak's top-notch packaging solutions alongside BOWE Intralogistics and Logopak's innovative systems. See you there!