BVM Brunner Presents The Latest In E-commerce Innovation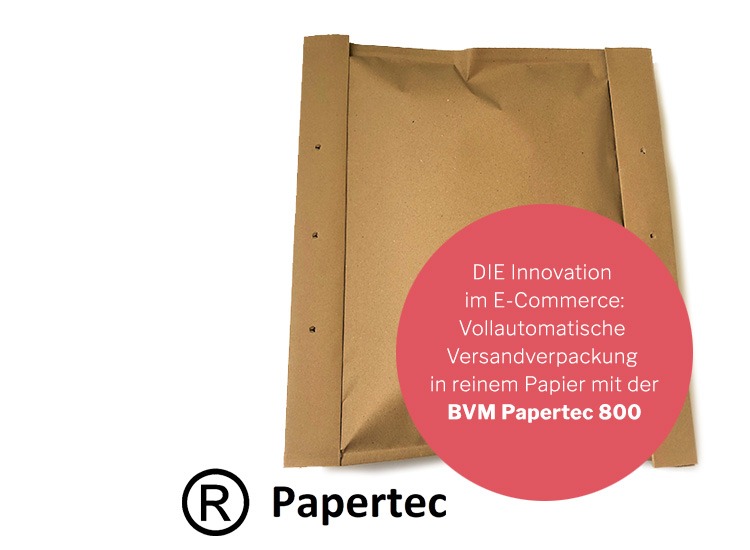 The new BVM Papertec 800 packs mail order products with changing dimensions. From a pair of socks to a jacket, all products are packed fully automatically with a shipping label in paper packaging that is sealed on all sides.
The items are packed in pure kraft paper, without PE coating and without any paper waste, ready for dispatch. The single-variety packaging material paper is fully recyclable and compostable. Thanks to a reclosing option, the packaging can be re-used by the customer for the return shipment. Paper is significantly cheaper than cardboard and can be stored in rolls in just one width to save space. The fully automated packaging process in the BVM Papertec 800 also enables significant savings in personnel costs. Sophisticated processes within this future oriented packaging system ensure process-safe and reliable production operation.
Many companies in the e-commerce sector have now set themselves the goal of producing climate-neutral products in the near future. By using the new BVM Papertec 800, innovative and environmentally friendly packing concepts can be implemented easily (such as the drastic reduction in the use of materials by the use of paper packaging) and your desired goals can be achieved quickly.
Numerous patents have been registered and property rights have been granted for the new machine and the innovative packaging concept.
Watch this video for further information on the BVM Bunner Papertec 800