Adpak uses automation to transform tissue manufacturer's packaging process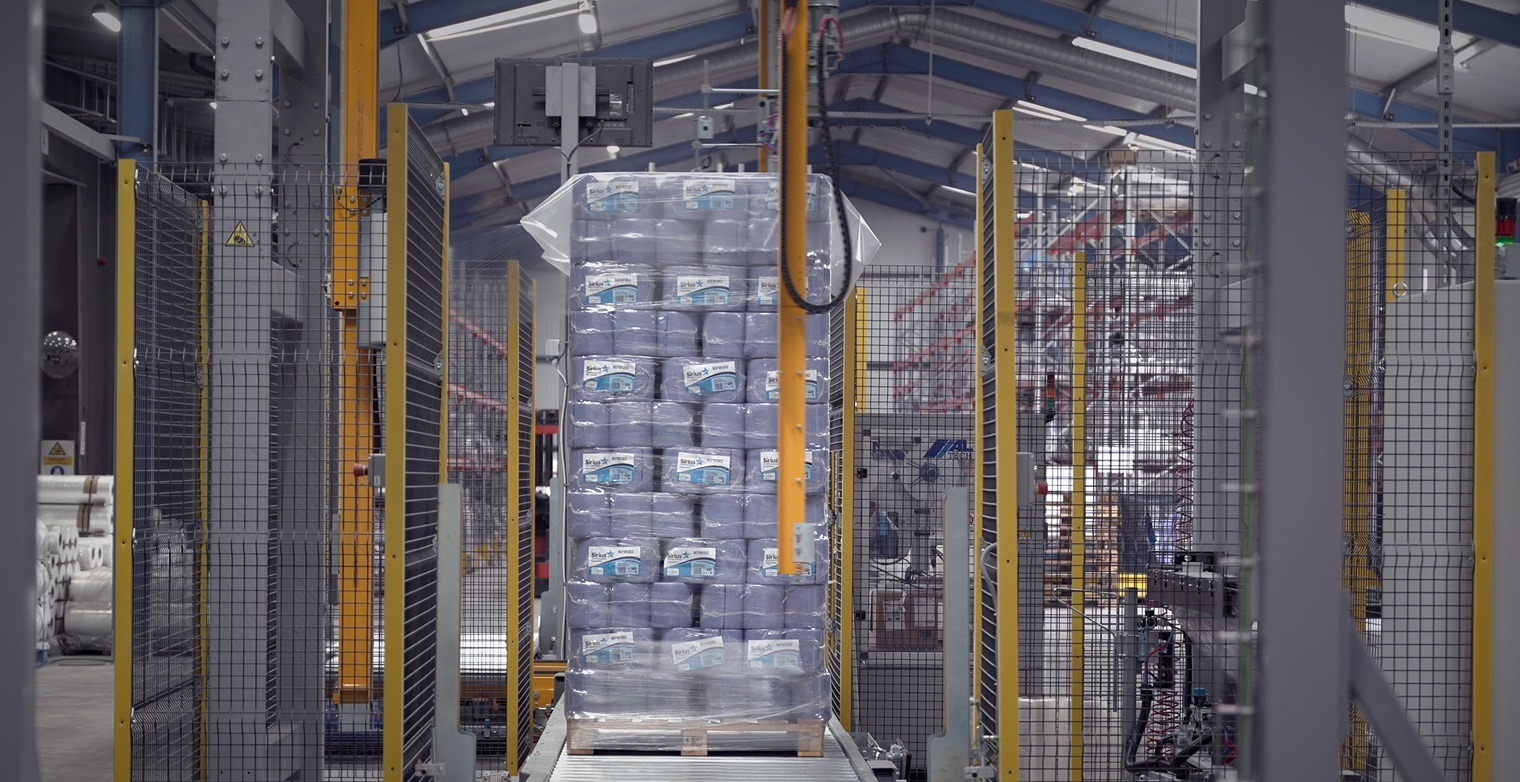 Client: Star Tissue
A family-owned business based in Blackburn, Lancashire, Star Tissue is one of the UK's leading manufacturers of hygiene paper products, producing items from toilet rolls and hand towels to facial tissues and kitchen rolls.
Client requirements
The company approached Adpak in January 2021 looking to fully automate its existing packaging area. With the Covid pandemic making hygiene a priority for more people than ever before, Star Tissue wanted to utilise latest technologies in order to keep up with the demands of its busy factory, save time, become more efficient and increase productivity.
Services provided
After meeting with the client, the Adpak team put their experience and technical expertise to the test, working to some exceptionally tight tolerances within the specified area in the company's factory. Site visits were carried out to determine the best solution to meet Star Tissue's needs, considering both budget and space constraints.
With the assessment stage complete, a product order was placed, with Adpak's experts recommending a fast, efficient layer palletisation system, a shuttle car pallet transportation with intelligent safety system, rotary arm pallet wrapping machinery and an integrated pallet labelling system to meet Star Tissue's needs and enable the business to keep up with its busy production facility.
The Factory Acceptance Test (FAT) was scheduled for October 2021, with the impact of Covid adding more obstacles in terms of travel and necessary paperwork. However, the system was approved within just two days and arrangements made for the delivery of equipment to Star Tissue's Blackburn site.
Installation and commissioning commenced in November 2021 and working with Star Tissue's planning and maintenance teams, Adpak had successfully handed over the fully operational system by December 2021, completing the 12-month project.
Client testimonial
Darren Watson, Operations Director at Star Tissue, said: "As part of our plan to become a world class operation, we tasked Adpak to provide an economical, and efficient, end of line palletisation solution. The project was undertaken by Adpak during unprecedented circumstances regarding the global pandemic, but throughout the 12-month period, Adpak provided continuous updates on the build schedule, factory testing and delivery. Due to the professionalism and expertise of the Adpak team, (notably, Anthony Farrow and Stephen Hyde) the project was delivered on time and within budget."
Anthony Farrow, System Sales Director at Adpak, added: "It has been an absolute pleasure working with Star Tissue on this project and I look forward to a long-term relationship supporting the team building their tissue empire."
With special thanks to Darren Watson (Operations Director) & Marcin Kulikowski (Maintenance Manager) for their support on this seamless project.
For more information on Adpak's range of end of line automation products, please contact Anthony Farrow on [email protected].