Smipack unveils new solution for vertically orientated products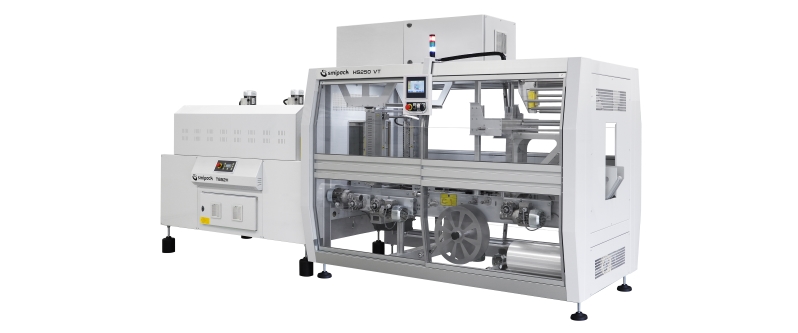 Leading manufacturer of shrinkwrapping machinery Smipack has unveiled the latest model in its HS series of continuous automatic sealers with shrink tunnels – the HS250 VT. The new model has been designed to pack vertically orientated products and will be available to UK and Ireland businesses from Adpak later this year.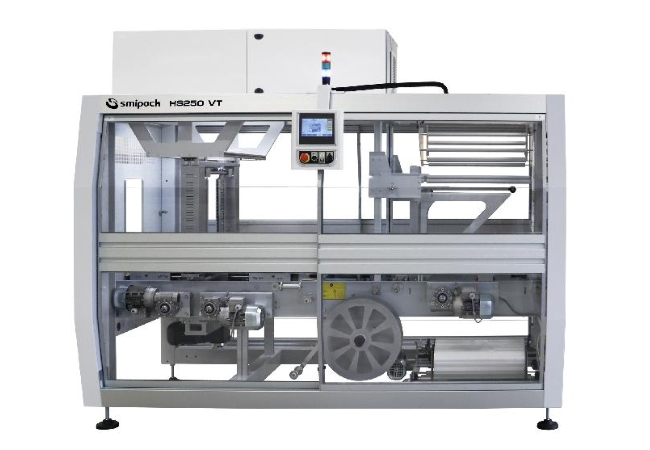 This new model of fully electric (no compressed air required) continuous packer is particularly suitable for the packaging of individual products or containers with a vertical orientation such as bottles, canisters, aerosols and paper rolls. The HS250 VT can pack up to 60 products per minute.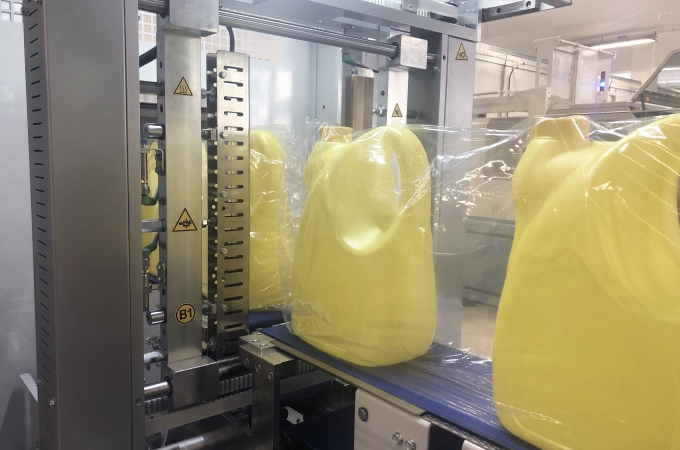 Key features:
– Continuous longitudinal sealing on the base of the product
– Vertical intermittent cross sealing with a 500 mm bar
– Maximum product height: 400 mm
– Conveyor closing system (optional)
Product video:
The HS250 VT will be available in the UK and Ireland later this year from Adpak. For more information on Adpak's range of shrink wrapping machines, packaging systems and films please call our team on 01282 601444.