Smipack launches WPS series of case packers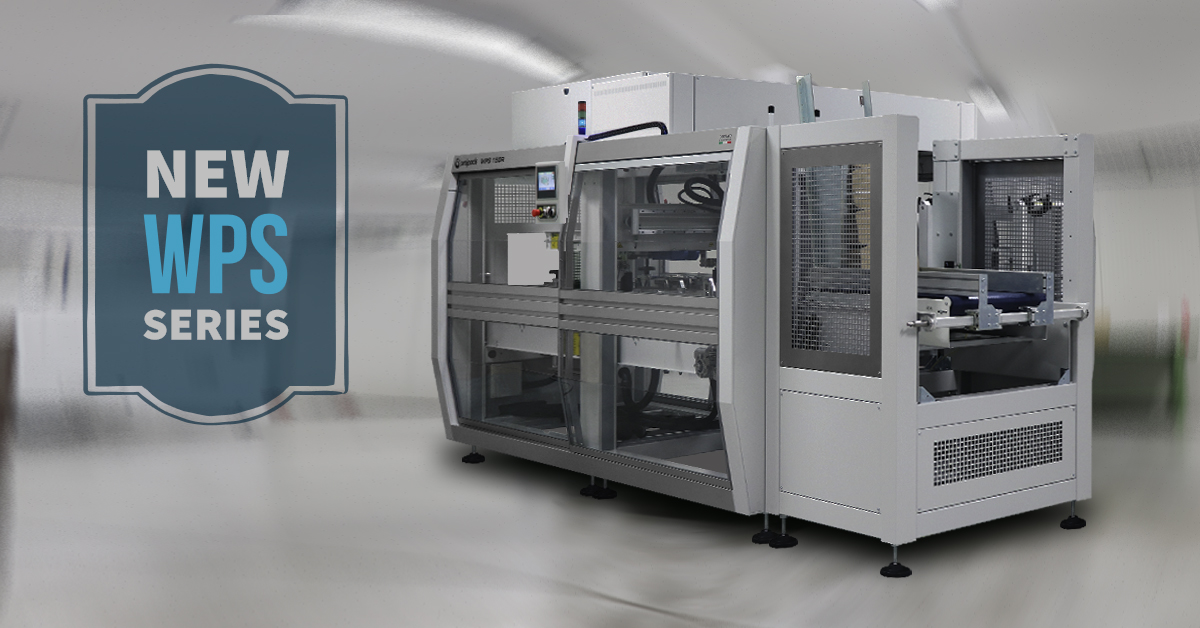 World leading manufacturer of packaging machinery Smipack has unveiled a new range of automatic wrap-around case packers – the WPS series, which will be available in the UK and Ireland markets from Adpak later this year.
The WPS series has been in fact designed to pack a large variety of products and to meet the highest production standards and quality regulations.
Some of its main features are:
– An in line infeed conveyor with adjustable speed controlled by inverter.
– Cardboard pick-up by an oscillating arm with suction cups driven by a gear motor and controlled by an inverter.
– Cardboard positioning on the polizene guides, without contact with the transmission chains.
– Load of the product into the open U-shaped carton with double 2 cartesian axis motorised pusher controlled by four servomotors.
– Motorised transversal hot melt glue applicator, controlled by inverter and encoder.
– Closure of the internal side flaps, external flaps and squaring of the finished case by pneumatic actuators.
Its compact design decreases the need of big spaces to operate, whilst allowing for the packing of up to 25 packs/minute. To see the machine in action, watch the below video.
The WPS series will be available in the UK and Ireland later this year from Adpak. For more information on Adpak's range of shrink wrapping machines, packaging systems and films please call our team on 01282 601444.