Smipack – Industry 4.0, the focus of the new BP series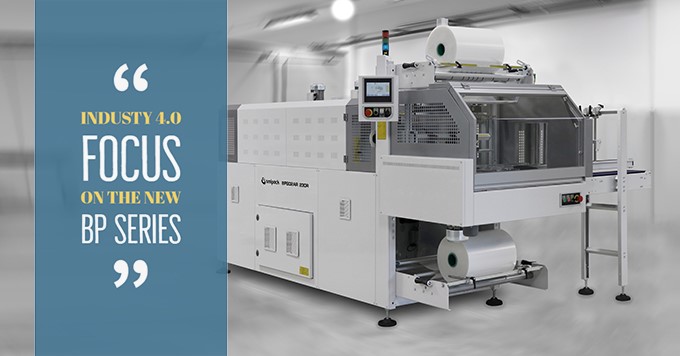 Industry 4.0, the new industrial technology platform that integrates industrial automation and new production technologies, marks the beginning of an era of innovations focused on simplifying and strengthening the processes relating to the packaging sector. It is in this perspective that Smipack's investments in R&D continue with the upgrade of the shrinkwrappers with sealing bar from the BP series.
The main changes on these models were mainly focused on improving the performance and the interaction between operator and machine:
Standard static relays
New guides for the infeed conveyors in aluminium and polizene
7" full-colour touch screen display with ARM software architecture compliant with Industry 4.0 (except for BP600/BP800 models which will maintain the 4.3 graphic display)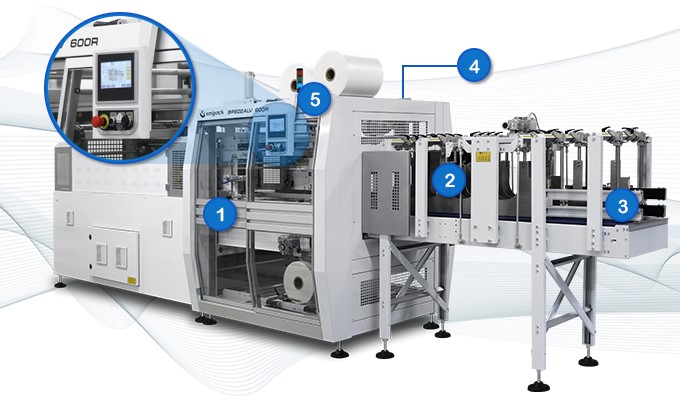 In addition, some innovations have been introduced on the BP ARV and BP ALV models which improve the machine accessibility and production processes.
New sliding protective doors with deceleration device
New sorter at infeed
New 6 mm multi-row guides with infeed roller
New cardboard magazine for models with pad
Operator interface sliding along the whole machine length
The new automatic models have the significant advantage of being fully compatible with Industry 4.0, thus increasing productivity, packaging quality and the interaction between operator, machine and tools.
For more information on Adpak's range of shrink wrapping machines, packaging systems and films please call our team on 01282 601444.