Adpak to exhibit at Pro2Pac event, 20-22 March, London ExCeL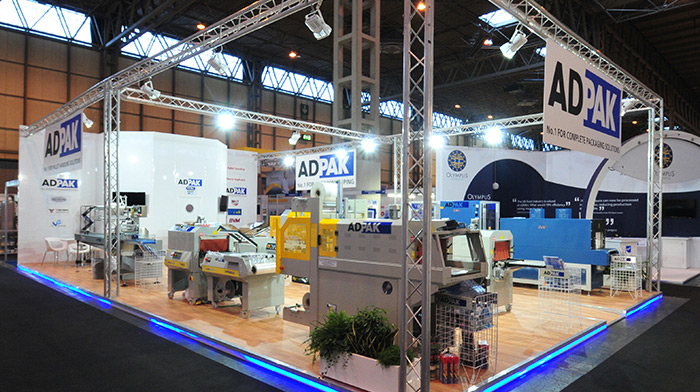 Leading UK supplier of shrink wrapping machines, packaging systems, and films, Adpak Machinery Systems, will be exhibiting at Pro2Pac, the UK's only food and drink packaging event.
This will be held at ExCeL, London on 20 – 22 March 2017. The event focuses on food packaging, safety and waste, and invites visitors to experience new products and innovations on reducing costs, alongside seminars based on useful tips for businesses.
With live demonstrations of machinery and talks from thought leaders and industry specialists, such as Packaging News, The Packaging Federation, and British Gas, this is a must-see event for food and packaging industry professionals.
Adpak has almost 30 years' experience in the machine packaging industry, with vast knowledge of the food and beverage sector. With over 10,000 successful machine installations completed, from shrink wrapping machines to high speed automated packaging systems, Adpak's reputation precedes itself.
Adpak will feature at stand N1061 and feature live machinery demonstrations of their top food packaging lines. Their range of systems include:
– Chamber machines
– L sealing machines
– Sleeve wrapping machines
– Trim sealing machines
– Spiral wrapping machines
– Ecommerce auto bagging systems
For more information on Adpak's range of packaging systems and films, please visit our machine range or call 01282 601444.