Adpak – Events and Tradeshow Schedule 2019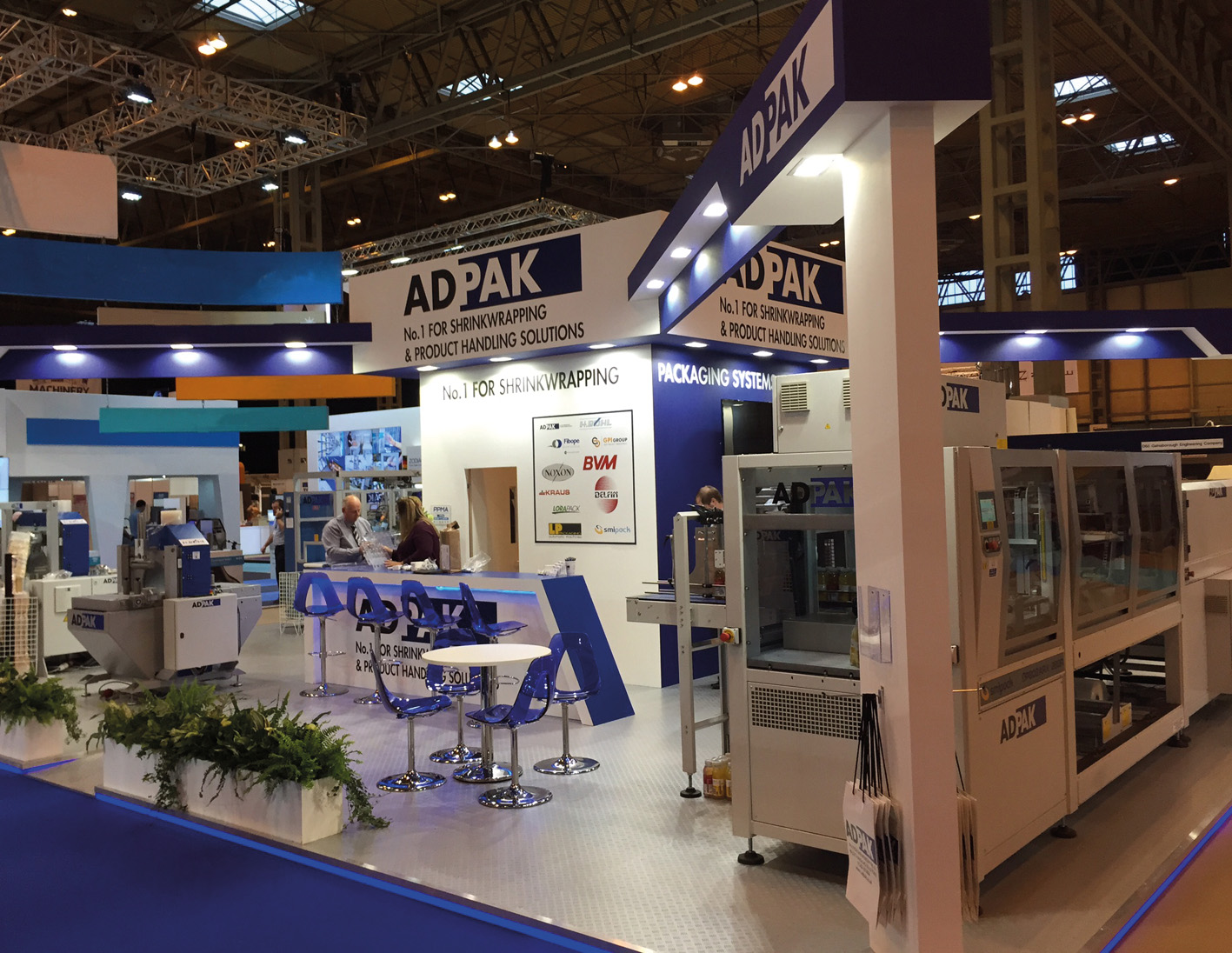 Adpak Machinery Systems will be exhibiting our range of packaging systems at a number of events and tradeshows throughout 2019. We'd love to see you at one of these events.
The Print Show 2019
Birmingham NEC
Hall 9
17 – 19 September 2019
https://www.theprintshow.co.uk/
The Print Show is the perfect destination to check out the very latest in printing technology.
The Print Show showcases every aspect of the production process from Digital, Litho, Finishing and Software solutions through to specialist print related service providers. Simply put, whichever part of the print sector you are involved in, if you  want solutions to help you stay ahead of your competition then The Print Show has it covered.
Now established as the only dedicated printing exhibition on the UK calendar.
The Adpak team will be on stand E20 at The Print Show 2019
---
PPMA Show 2019
Birmingham NEC
1-3 October 2019
http://www.ppmashow.co.uk/
PPMA Total Show is one of UK's largest processing and packaging machinery exhibitions, staged every three years. The Total brand incorporates the three major international exhibition brands of PPMA, Pakex and Interphex to showcase the very latest in processing and packaging machinery, robotics and industrial vision systems, coupled with the latest innovations in materials, containers and packaging design.
It covers the full spectrum of the industry; including food, beverage, pharmaceuticals, household products and toiletries, building materials and supplies, pet care, micro-brewery and distilleries, FMCG, as well as contract packers and more.
The Adpak team will be on stand C10 at PPMA Total Show 2019
---
Previous Exhibits 2019
Empack 2019
Birmingham NEC
28 February – 1 March 2018
http://www.easyfairs.com/packaging-innovations-birmingham-2018/empack-birmingham-2018/
Empack is the UK's premier event for all things packaging technology, equipment and machinery. A show that looks to future of packaging technology with suppliers showcasing their most advanced capabilities and newest innovations. Discover innovative ways to upgrade your packaging machinery, and improve the capacity, reliability and efficiency of your product line.
The Empack event is hosted alongside Packaging Innovations, Contract Pack, Ecopack Label&Print and new for this year, Industrial Pack which is the UK's only event for industrial, transit and protective packaging.
The Adpak team will be on stand F5 at Empack 2019.
---
Pro2Pac 2019
Birmingham NEC
16-18 April 2018
https://www.pro2pac.co.uk/
Pro2Pac is the complete processing & packaging event for the food & drink industry, providing an unrivalled opportunity for food & drink brands to differentiate their company's offering – be it their bottles, branding, or take-out boxes – by finding the latest innovations in packaging, processing and printing all in one place.
Taking place alongside IFE (The International Food & Drink Event), Pro2Pac is the meeting place for everyone in the food & drink supply chain – an influential biennial gathering of producers, manufacturers, technologists and design specialists.
The Adpak team will be on stand N958 at Pro2Pac 2019.